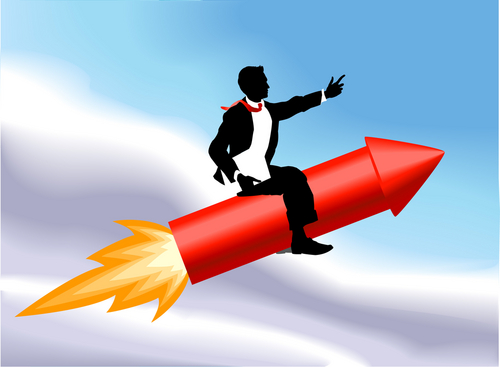 Steve Drake, Jamie Notter, Jim Quick and I are getting ready to do a presentation on social media at the AMC Institute annual meeting in February. We came across some interesting information when we surveyed our counterparts at other AMCs. According to our informal survey of association management companies (AMC), social media technology has been underutilized or avoided by many AMC leaders and used sparsely by AMC clients.
I, and my fellow presenters, would probably argue that social media is one of the greatest innovations for associations in recent history. Social media allows groups of like-minded people to assemble, share ideas and hold conversations easily, cheaply and without a gatekeeper (read: association buraucracy) standing in the way.
This factoid led me to a question: What association structure is more likely to innovate in the non-profit community -- an AMC or a stand-alone association? And why?
AMC are incentivized to innovate?

Most AMC's are for-profit companies. The number one goal of any for-profit business should be increasing shareholder value. We
should
be making decisions considering risk and reward, and perhaps be willing to take more chances with innovative ideas such as social media because the better we do for our clients, the more value we create for our shareholders.
But, evidence suggests otherwise. A couple of factors play into that evidence. Often risk (investment) is burdened by the client. It's the client's money that's spent to upgrade a database or invest in video conferencing for educational programs; therefore reward should be theirs, not the AMC's. Yet, there are many barriers to client investment in capital-intensive projects. As we know in the nonprofit community, volunteer leaders are often tight-fisted when it comes to new, unproven or "risky" ventures. So do AMCs
and
their clients' inherently avoid risk?
Secondly, the risk/reward cliff is steep in the AMC business. And pushing a volunteer board into a decision about new technology or initiative that fails could mean a loss of confidence in the staff, as well as, serious loses for the client and cuts in fees for the company. A serious misstep may mean losing a client, layoffs and the difference between a red or black year.
So do stand-alone associations foster a more innovative environment than AMCs?
In larger associations, specialized staff may have more time for professional development because they are juggling multiple clients, which may keep them more current on trends and innovations. The culture may allow more experimentation and freedom because the organization isn't as concerned about the number of hours a staffer bills versus an AMC where that is a chief concern. Additionally, in a stand-alone association full-time, salaried personnel are a sunk cost, whereas an AMC staffer could generate greater profitability by using his or her downtime to work on another client.
From my experience at Drake & Company, we thrive on innovation and encourage our clients to take calculated and informed risks. We've been riding the wave of social media and are at the forefront of cause-related marketing. We seek innovation that increases member value for our clients and look for new clients who want creative ideas and new ways of thinking rather than sticking to the status quo.
Although I don't have an answer to the question of who is better at innovation, I'm curious to hear what AMC staffers and stand-alone association staffers think.
BTW: Riding a firecracker into the sky is not an effective way of innovating. But it's a hell of a ride.