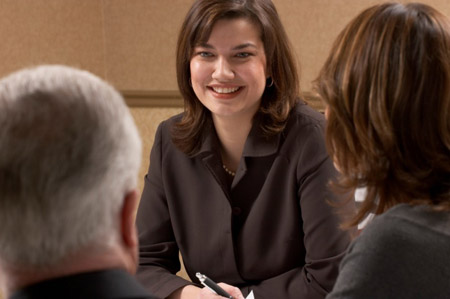 by Brian Reuwee
Volunteer board leaders are a busy group. Besides acting as good stewards for an association, they usually have full-time careers, spouses, families, community engagements and other interests outside of work.
In other words, performance management of the association's chief executive is probably not first on their to-do list. Associations hire CEOs or Executive Directors (or contract with an association management company) to make the difficult task of managing day-to-day association operations a bit easier. Still, it can be difficult for a volunteer to stay on top of the pulse of an organization. And harder still to recognize whether your organization has the right staff leader in place to move the association forward. The last thing volunteers want is to be hijacked by an upset member at the annual conference or surprised during a board meeting.
Here are a few ways your board can stay informed and on top of staff performance issues without getting mired in the day-to-day details of the association or risking an epic collapse of an important program.
Schedule calls weekly or every other week with the executive director. Set up an ongoing agenda and discuss progress on key projects.
Call other junior staff members periodically to discuss their projects and get their insights.
Require staff to submit monthly progress and/or activity reports to the board (and read them). These should detail progress on key programs, membership, conference attendance, certification, etc. Respond accordingly. Ask questions.
Require monthly financial summaries and reports. This should include at least an income statement, balance sheet, current year budget and general ledger report. If you don't understand what you're seeing, ask questions first before approving any financial statements.
Align the executive's job description with your organizations strategy and ensure he or she is working towards those goals. Review the job description annually and revise it to reflect his or her duties.
Evaluate your chief executive annually. Compare progress towards the organization's strategic objectives, mission and vision against program outcomes, metrics and financial results.
Create and follow an annual work plan that details the programs and projects assigned to staff and board members. This will keep board members informed of obligations and ensure staff stay on track.
Even with a chief executive (or AMC) in place, insuring the correct individual with appropriate knowledge, skills and abilities is the right staff leader for the long-term requires an ongoing investment of time and resources on behalf of the board.

Maintaining an open feedback loop will help keep board leaders aware of staff activities without getting in the way of operations. It will also give volunteers the ability to encourage a chief executive's positive efforts. Conversely, board members can act before a negative issues threaten the health of the association.